Welcome to the OASES website! OASES is a research project (No.101018341) co- funded by the Third Health Programme of the European Union. The OASES team started this very important journey to work for better health systems and developing the health workforce in Europe. OASES is dedicated to providing a methodological knowledge and detailed analysis of the different problems that cause medical deserts. After identifying the various factors contributing to the desertification, possible solutions and the process of their implementation will be mapped as well. Come and join us to this exciting journey to make medical deserts bloom!
OASES project organised its second online Policy Board meeting on the 1st of March 2023.
In the event the applied methodology for measuring medical deserts and the case study of Italy was presented.
In the second part of the meeting participants shared their views on stakeholder involvement and the sustainability of measuring medical deserts in their countries.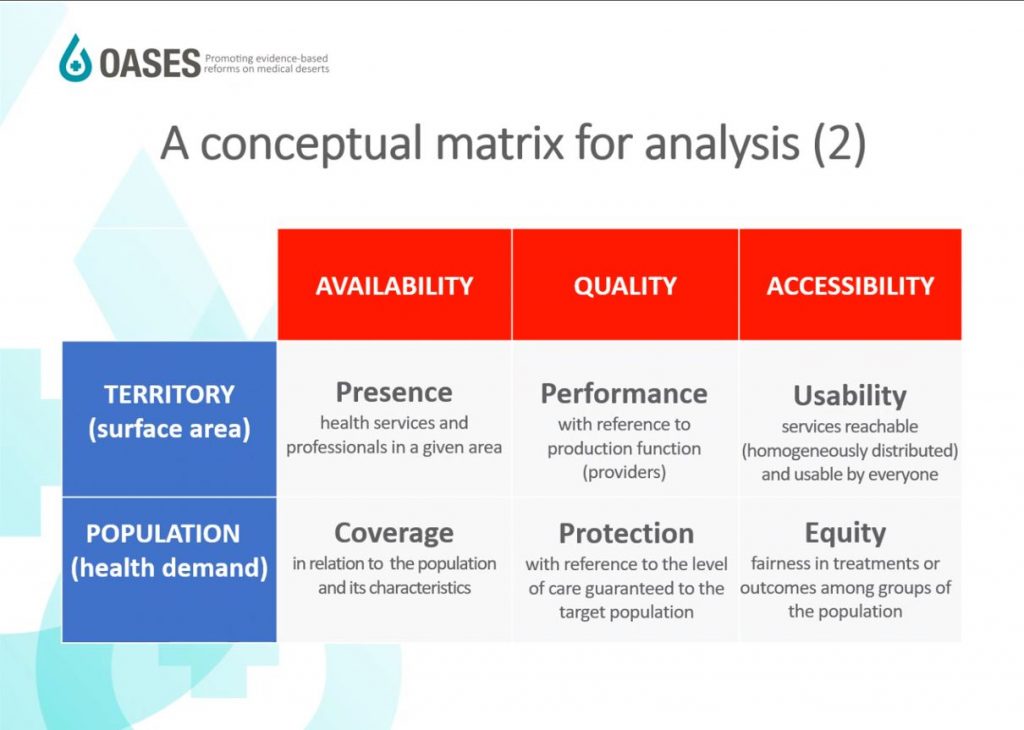 The Policy Board is an external body composed by representatives of Ministries of Health and other competent authorities of the EU Member States and other European countries involved in the project. The role of the Policy Board is to give input to sustainability plans from the focus of policy, and the definition of core messages to support evidence-based policy making with respect to sustainability of OASES results.
The Policy Board has a key role in guaranteeing the sustainability of the project and the impact after the end of the project. In addition, the policy board included in OASES will allow maximizing the participation of policy makers.
Moona Huhtakangas: Organizational aspects of medical desertification
OASES project is focusing on the following issues:
A lack of specialist doctors in a municipality.
Difficulties to retain general practitioners in a remote area.
Barriers to attract midwives to a rural community.
Challenges in recruiting young nurses in a poor city.
Scarce stock to replace retiring health workers.
Lengthy waiting times and long distances when accessing health primary care services.
WHO has now published a useful tool, that can be helpful for us when concidering the above topics.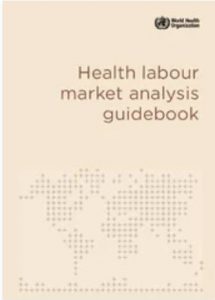 OASES Express – Stay informed about the latest developments, activities and tasks happening in OASES. Subscribe to the OASES Express. This piece of the newsletter will enable you to receive our news and updates about events, useful materials and findings directly to your mailbox.
OASES Consortium – Several institutes from all parts of Europe and with widespread backgrounds gathered together and created the OASES team. The team members work at various settings, academic and education institutes, research centers and development agencies with healthcare service management profile.
OASES analysis – OASES research on medical deserts is being designed by the OASES team. Key contemporary academic and grey literature will be mapped by using the AAAQ framework in order to explore the medical deserts in Europe. The literature review aims to investigate diverse aspects of medical desertification and reveal the most frequent factors that cause medical deserts. Read more about our framework for literature review here.
AGENAS – Agenzia Nazionale per i Servizi Sanitari Regionali
via Piemonte 60,
00187 – Roma (RM) – Italia