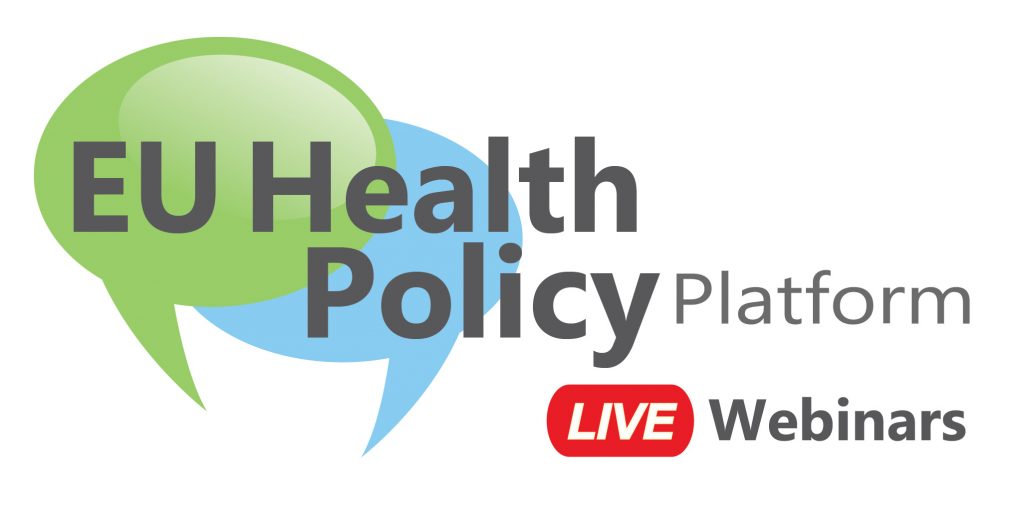 The five ongoing health workforce related actions have held an intermediate event on the EU Health Policy Platform in order to present their first results on the 29th March 2022.
The focus of the webinar was: Fighting access to health inequalities by improving health worker retention and task shifting policies
If you have missed the event, you can find here
the agenda, the presentations and the recording as well.
If you wish to follow the updates on the five projects, join the EU HPP Health workforce projects cluster.
On the 1st of March 2022; at 14:00-15:00 we have organised our first OASES webinar on the Zoom webinar platform.
The focus of the event was: The role of health workforce data in identifying medical deserts
Our keynote speaker was: Professor Walter Sermeus KU Leuven, our discussant was: Matthias Wismar- Programme Manager at European Observatory on Health Systems and Policies
If you missed the event, click here for the presentations or watch the recording of the event:
Prof. Walter Sermeus
Matthias Wismar
Recording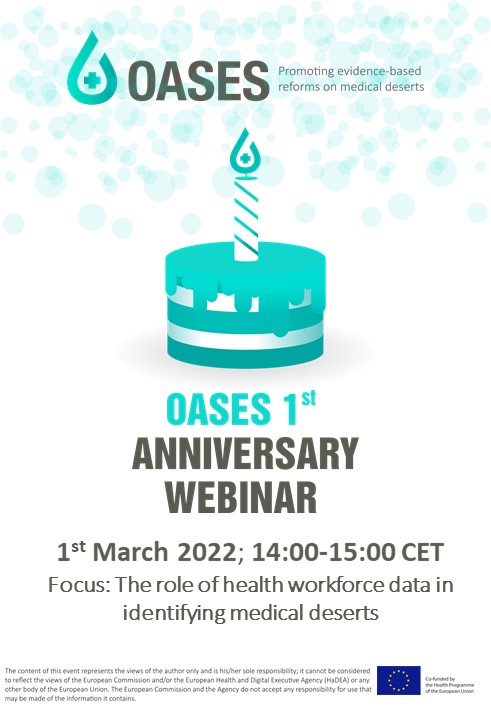 OASES project organised its first EU wide conference on the 10th December 2021,  with the aim to describe medical desert phenomenon through the use of specific indicators. In this occasion we involved experts from the other projects acting in the field of medical desert problems in order to coordinate the actions under this call.
Presentations of the conference
On the 23rd of September 2021 we met the EU Member States's representative in the frames of the first 
Policy Board meeting.
This was the occasion to present them the OASES project and objectives and start a dialogue with them about the medical desertification in their own country, with specific focus on the methods in use to identify those areas characterized by lack or difficulties to access the health care services.
The official launch event of the Health Workforce Projects Cluster was held on the
 20 September 2021 on the Webex system of the EU Health Policy Platform.
The Health Workforce Projects Cluster covers five EU co-funded projects under the umbrella of the 3rd Health Programme. The projects focus on three key topics – medical deserts, task shifting and retention policies.